💖Katydid Retail Snax - Chip & Joanna, #Girlboss & Reese to Help You Grow Your Brand!


Great Growth Read:
Chip & Joanna -building a food and design empire: Joanna and Chip Gaines, the co-stars of makeover show "Fixer Upper," have built a massive lifestyle empire. Expanding into restaurants, craft markets, books, villas, real estate agencies, furniture, a magazine, a Target brand, and their own cable channel, the Magnolia Network. Here's how they built their Magnolia empire: https://www.nytimes.com/2020/05/04/dining/joanna-gaines-magnolia.html
Influencers' currency has increased during Covid-19 crisis: Brands are leaning into influencer marketing to deliver relevant and consistent messages that keep their audiences engaged amid the coronavirus crisis. When carefully managed, close relationships with influencers can help companies continue to deliver higher quality content during uncertain times. https://www.voguebusiness.com/companies/influencers-currency-has-increased-during-covid-19-crisis-marketing?
Must See Videos
Great tidbits- Sophia Amoruso founded Nasty Gal, a women's fashion retailer that was the envy of the retail world. Then the Nasty Gal empire fell apart, and the company had to file for bankruptcy. But Amoruso stayed true and to her roots. She wrote an autobiography called  #GIRLBOSS that turned into a bestseller. Netflix even modeled a show about her life. Here's the GirlBoss became an entrepreneur, but also navigated retail obstacles that threatened her brand. https://lewishowes.com/podcast/sophia-amoruso/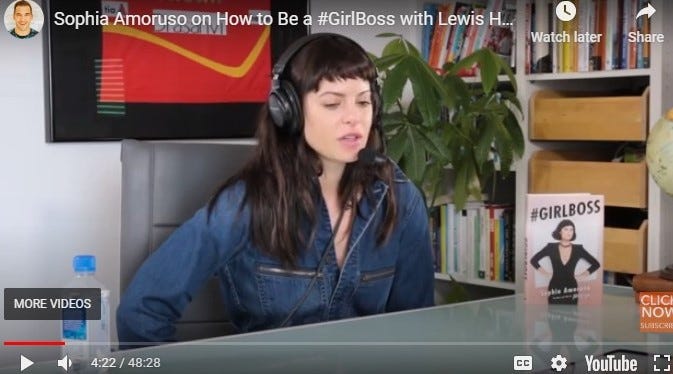 How Reese Witherspoon and Sarah Harden built Hello Sunshine , a media company dedicated to producing women-focused stories. Reese talks about how she's navigated the transition from actress to producer to entrepreneur as her career stared to slide. https://www.cbsnews.com/video/reese-witherspoon-and-hello-sunshine/
Up Coming National Days
May 14th
May 15th
May 16th
May 17th
May 18th
May 19th
May 20th
May 21st
May 22nd
May 24th
May 25th
May 26th
May 27th
May 28th
May 29th
May 30th
May 31st
---
Also in News
Sleigh bells are ringing, snow is glistening, and some of your shoppers are just now getting to their holiday shopping. Make it easy for them to complete their list by stocking your boutique with Christmas gifts from Katydid Wholesale. Our new 
boutique gifts
 include some slam dunk styles that will keep this season bright. Take a look at some of our must-have wholesale gifts for boutiques.
Are you ready to help your customers get geared up (and on-trend) for fall? From comfy sweatshirts and vests to the perfect finishing touch, our collection of stylish wholesale fall clothing and accessories has everything you'll need to do this season right. Stock your boutique with cute women's fall accessories that are perfect for cozy bonfires, apple picking, and game days! Check out what's new, and update your inventory with the latest must-haves.